Our Services
Drawing from our vast agricultural expertise and experience, we uniquely tailor practical solutions & support in the implementation of progressive actions to achieve exceptional agricultural results in the entire value-chain.
Strengthening capacity in agricultural ecosystems
Rootooba strives to build a food system where sufficient, nutritious, safe and affordable foods are available at scale. We deliver on this by working closely with public, private and civil society organizations. Our action areas:  
Lend our expertise in developing policies and legislative tools that are enablers of food safety and nutrition intervention

Domesticate  post-harvest reduction technologies

Devise approaches for scaling workable solutions to manage post-harvest losses and cushion actors from seasonality shocks

Promote affordable nutrient sources including traditional leafy vegetables and orphaned crops and alternative protein sources

Co-design training and M&E programs
Technical Coordination and Moderation for Agri-based Events
Rootooba assists in convening and moderating high-level targeted meetings, negotiations and buy-in with policymakers on agendas impacting the agricultural sector. We scout the market to develop relevant content for agri-based events that meets the needs of stakeholders. We also organize well informed and pragmatic programs, side events and exhibitions for such events.
We are your one stop shop for the organization of technical conferences, workshops and high-level stakeholder engagement in the agricultural sector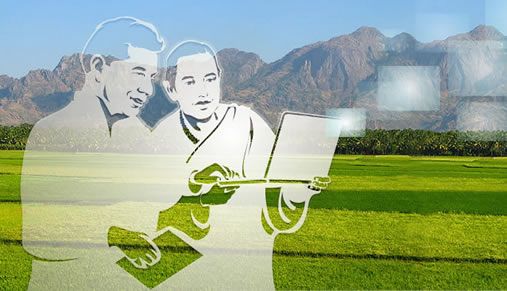 Rootooba guides in developing content and trains various players in the agricultural sector such as agricultural extension officers, researchers, policymakers, farmers, private sector among others. The training focuses on identified needs along commodity value chains. We also offer farmers' clinics for identifying diseases and pests that routinely affect their crops and animals, as well advice on nutrition and health solutions for soil, crops and livestock.
Farm Assurance for GlobalG.A.P and LocalG.A.P Standards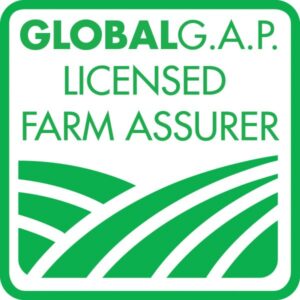 Rootooba is a GlobalG.A.P licensed Farm Assurer. GlobalG.A.P is  the world's largest food safety standard for fresh produce. We support agricultural producers by preparing them for compliance with the Globalg.a.p standard to ensure produce safety; we train farmers on aspects of Globalg.a.p. and Localg.a.p and we advise on the process of engagement with credible certification bodies, testing labs, as well as other essential service providers. Through the program, we  incorporate relevant training that includes safe use of pesticides, first aid, disease and pest management, crop nutrition, record keeping, risk assessments, amongst others.
Exposure Learning
Through our exposure learning initiative, we seek to expose stakeholders to various agricultural technologies as well as help them access ongoing initiatives. To optimize the experience, we work with partners to understand their needs and recommend & develop a package that will benefit them.
Strategic Planning for Business Start-ups
We offer practical, innovative and cost-effective strategic support for agri-based startups and help them identify and navigate opportunities. We prepare agri-preneurs for the uncertainties driven by changing global consumer demand, shifting agricultural trends, and digital disruptions. We lend our expertise to drive business performance and operational improvements, and help clients build capacities to sustain industry-shaping transformations.
Implementation and Due Diligence for Agri-based Initiatives
Rootooba undertakes project implementation in Africa on behalf of our partners, where there are language, socio-cultural, political and time barriers. We ensure that in-country and external consultations with relevant stakeholders take place before project inception. To safeguard intended project outcomes, we negotiate with stakeholders on behalf of our clients, and encourage open dialogue versus positional engagements. In addition, Rootooba scours through documents to ascertain project feasibility and sustainability and visits proposed sites, engaging relevant stakeholders, cross-checking with available information and proofing submitted documentation.